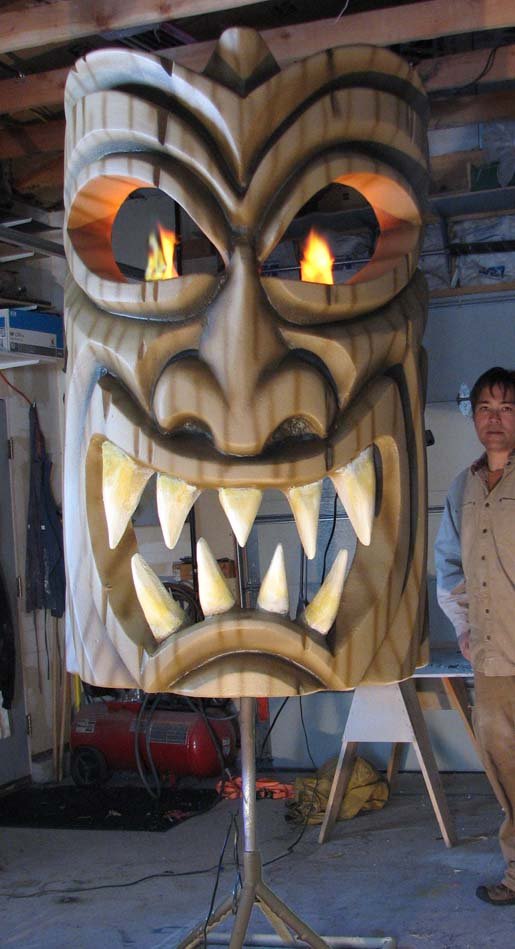 Here it is, ready for Halloween 09! This has moving fake flames in the eyes.
Thefoam prop weighs approx. 25 pounds. Sculpted lightweight foam w/ hardcoat
is the way to go. I try to make sure that all my rental props fit thru the average
door way. I made that mistake once!