Previous Post:
3 dimensional foam sculptures for Colorado artist
&nbsp Next Post:
Foam sculpture of baby devil prop!!!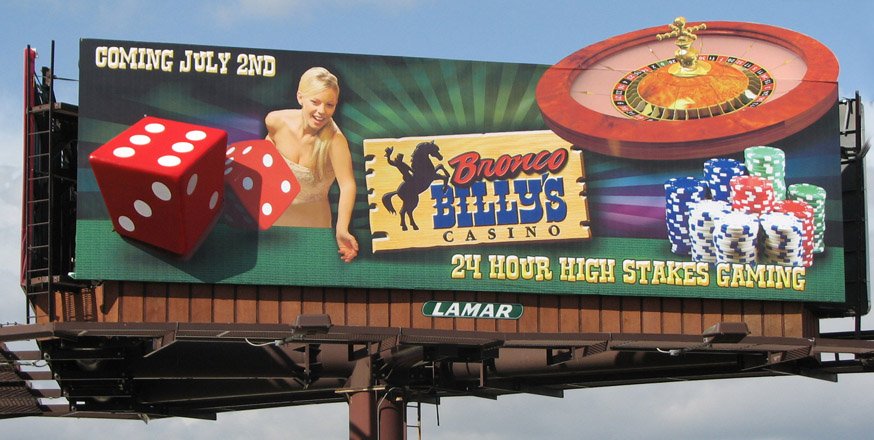 This Giant 3d foam prop of a red die. The prop is 4 ft deep
and was a tricky sculpture. Lamar Outdoor Advertising was
quick with the install as usual. The extra dimension makes
the board. The 3D die really creates depth. The foam is
sculpted by hand than hard coated for durability. Steel framing
is behind the die and attaches to the billboard via 3 @ 1/2" bolts.
Tags: 3-D foam sculpture, 3d billboard, 3d displays, 3dimensional billboard, Colorado, colorado props, Denver, Denver foam sculpture, foam props Colorado, foam sculptor Colorado, foam sculpture, foam sculpture Colorado, sculpted foam display, tradeshow displays