Previous Post:
Big sculpted 3d props for Colorado billboards!
&nbsp Next Post:
Sculpted 3-d hardcoated foam display for Colorado Harley dealership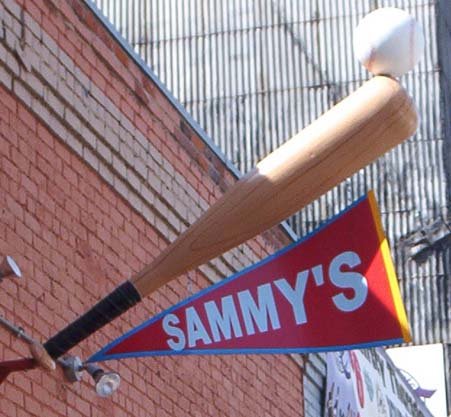 Simple and effective! Colorado loves it's baseball and when
sports bars opened in Lodo Colorado this 3d sign was installed
on the front of one of the businesses. Sculpted foam w/ a
hardcoat does the trick. This big 3d prop bat and ball are light weight
and durable.
Tags: 3-D foam sculpture, 3d billboard, 3d displays, 3d signage, 3d signs, 3dimensional billboard, Colorado, colorado props, Denver, Denver foam sculpture, foam props Colorado, foam sculptor Colorado, foam sculpture, foam sculpture Colorado, sculpted foam display, tradeshow display Colorado, tradeshow displays