Previous Post:
Big 3d sculpted foam fish!
&nbsp Next Post:
3d foam mask sculptures w/ faces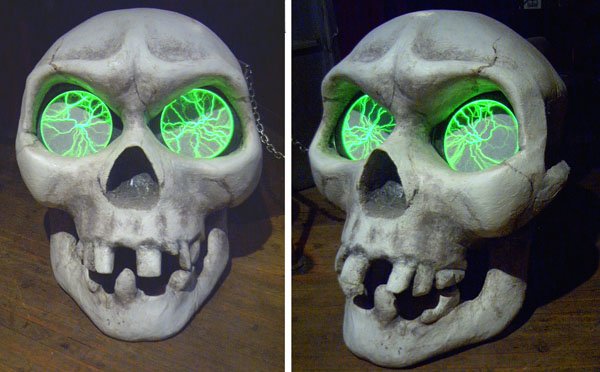 This 5 ft. tall hardcoated foam sculpture has some trippy lightning disc eyes.
Halloween props are some of the more fun props we produce. Sometimes I'll sculpt
a big 3d prop for renting to local businesses for the month of October. Decor for
themed parties is how I started back in 1994. This was made back in the day for
Rock Island Night club.
Tags: 3 dimensional signs Colorado, 3-D foam sculpture, 3d billboard, 3d displays, 3d retail display, 3d signage, 3d signs, 3dimensional billboard, Colorado, colorado props, Denver, Denver foam sculpture, foam props Colorado, foam sculptor Colorado, foam sculpture, foam sculpture Colorado, sculpted foam display, tradeshow display Colorado, tradeshow displays