Previous Post:
Sculpted foam elephant head for Colorado Brewery
&nbsp Next Post:
16 ft tall Monarch chrysalis teaser billlboard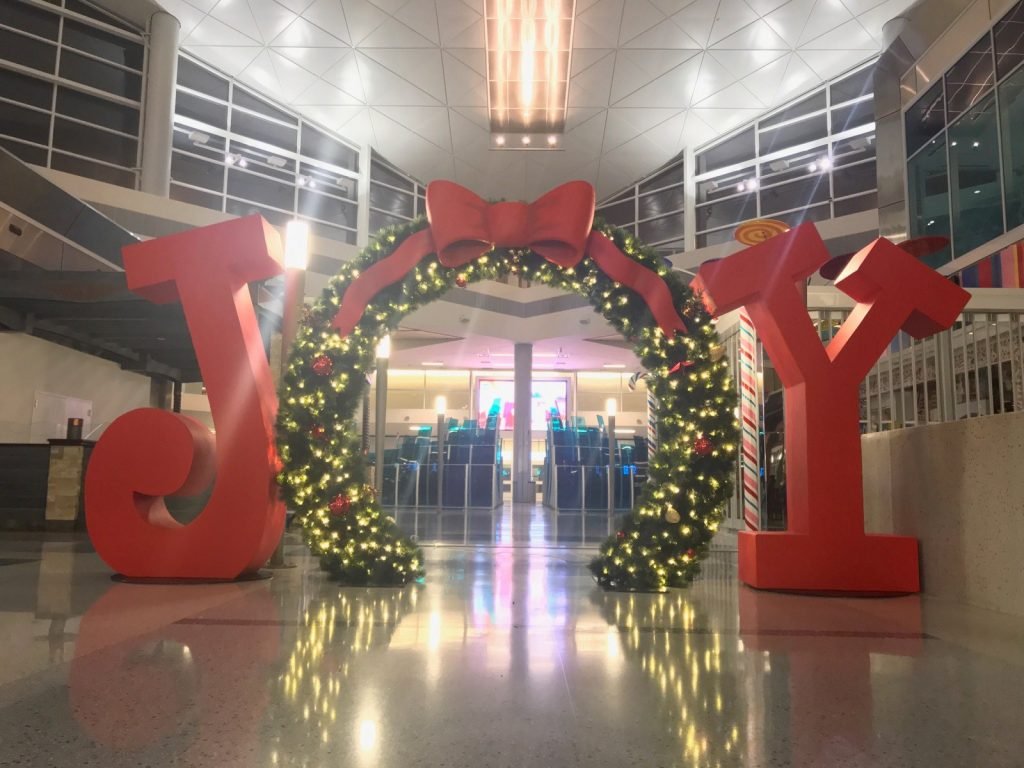 Giant 3d eps foam letters & bow with polyurethane plastic hardcoat. A creative walk thru at DFW internatioanal airport. Made for a Colorado company Alpine Artisans. Some companies offer large foam lettering for less $ but ours are made well. Clean and tough does the stuff. This is one industry where you get what you pay for!
Tags: alpine artisans, big, christmas, Colorado, company, craftmanship, custom fab, decorations, dfw, foam sculpture, giant 3d letters, joy, props, theming