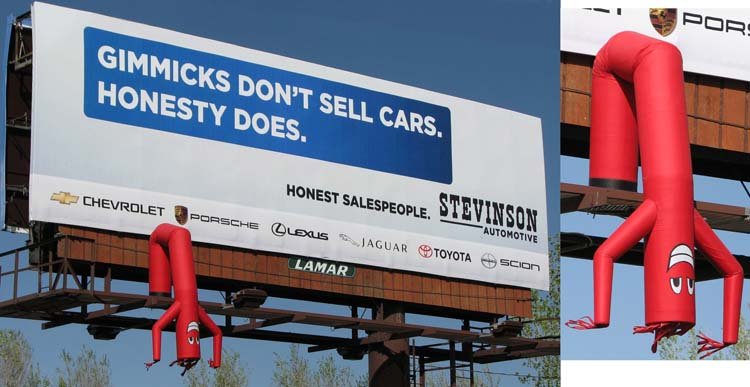 We built this crazy foam prop for a sarcastic billboard ad for TDA Advertising in Boulder Colorado.
It has a steel skeleton for strength, surrounded by a sculpted foam shape, coated in fiberglass. Then the
actual fabric was pulled over the shape. This build system allowed us to save the client a few grand on the cost.
The 3d billboard prop helps get the point across!