Previous Post:
Colorado Candy Co. Impact Confections Giant X Games Warhead sculpture
&nbsp Next Post:
Hard coated foam sculpture for Colorado's Air Cannons Inc!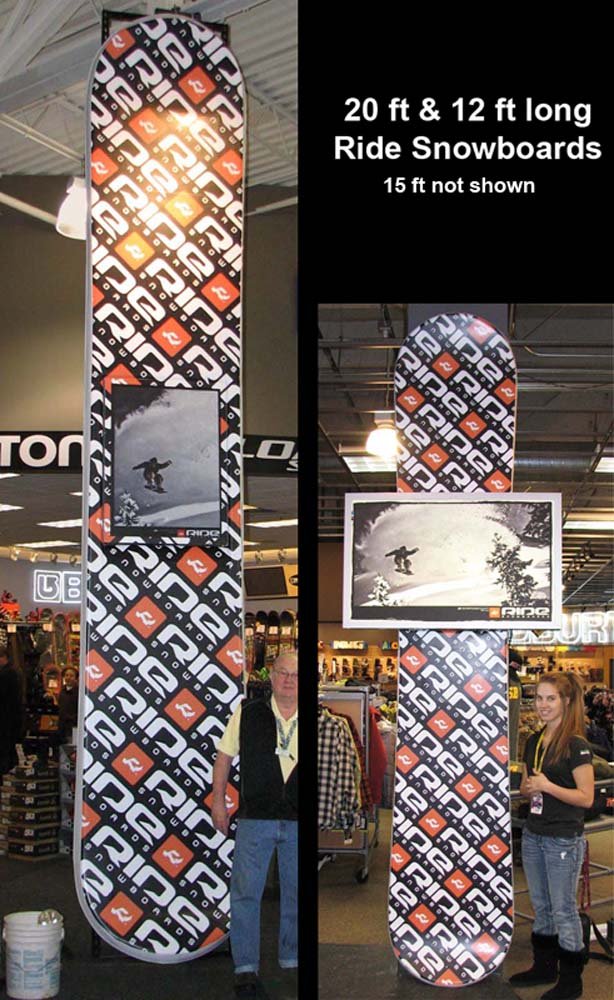 These 3d foam sculptures were made for Vail Resorts and Ride Snowboards.
The retail displays are made of aluminum, steel foam & urethane hardcoat.
The light boxes were fabbed by Brazz Specialties in Colorado.
We made a 20ft, 15ft and a 12ft version. Sign Language in Denver applied the graphics.
Thanks everybody!
Tags: 3-D foam sculpture, 3D, 3d billboard, 3d displays, 3d retail display, 3d signage, 3d signs, 3dimensional billboard, carved foam props, Colorado, colorado props, decorations, Denver, Denver foam sculpture, display, EPS, foam, foam models, foam props Colorado, foam sculptor Colorado, foam sculpture, foam sculpture Colorado, foamcutter, hotwire, large, lifesize, miniature golf props, models, party props, POP, props, rental props, retail, scenery, sculpted foam display, theme decor for rental, themed props, theming, tradeshow displays