Previous Post:
Beats Audio pill character stand
&nbsp Next Post:
High Times Denver Cannibus Cup pot props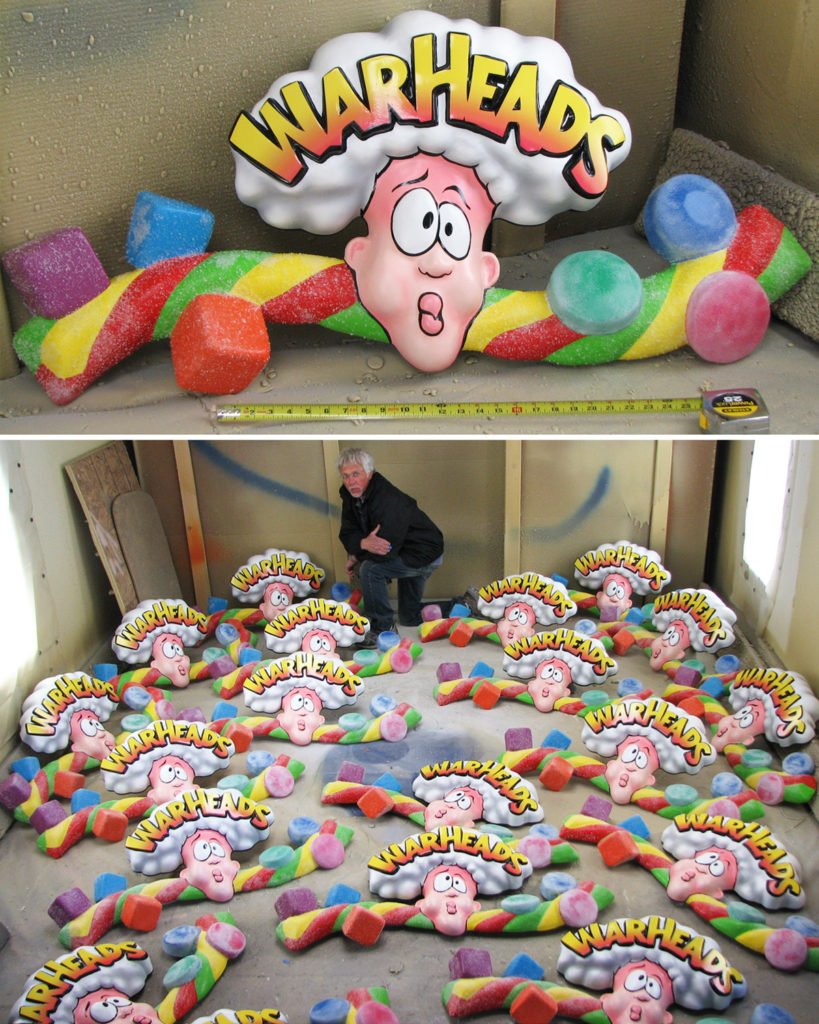 Eyecandyprops.com can make unique, effective point of sale displays. Impact Confections had us replicate one of their featured candy logos in a large 3d 4 ft wide x 6 inch deep colorful cast sculpture. Each one hand painted and assembled. These will be used in Six Flags candy stores around the country. The realistic sculpted candies have a sugar grain texture and look like the real candy, just larger. These 3 dimensional, eye catching props will be the focal point of the retail space. On time, on budget and effective!
Tags: 3-D foam sculpture, 3d advertising, 3d billboard, 3d foam props, 3d sign, 3d signage, 3d signs, big letters, Billboards, custom display, eye candy props, eye candy sculptures, foam props, foam sculpting, foam sculpture, foam sculptures, foam sign, giant 3d letters, giant foam letters, halloween props, pop display, putt putt props, sculpted signs, sculpted styrofoam, styrofoam sculpture, theming