Previous Post:
airbrushed mural on big 3dimensional sculpted foam stingray for A1 Scuba
&nbsp Next Post:
3d sign Indy car replica for Juggle.com from Colorado to Illinois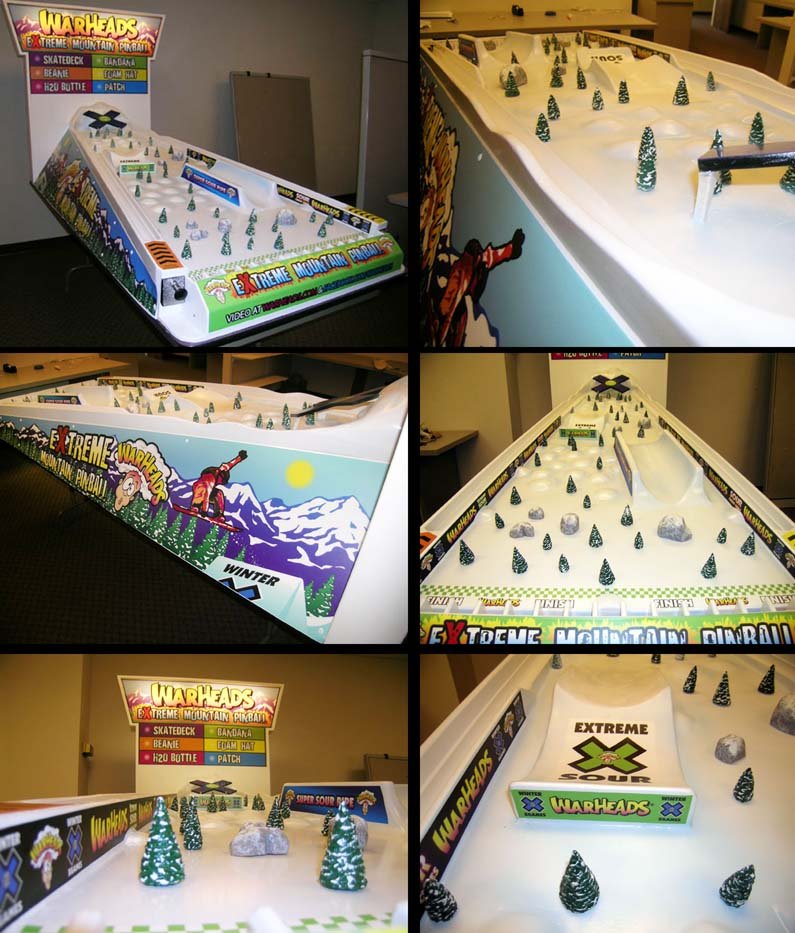 Here's something FUN!!!! Impact Confections in Colorado Springs had me help build an interactive arcade game.
Wood, eps foam and steel were used to make this project. The 3 dimensional aspect of the snow park features
+ the vibrant graphics made the difference! Pull the pinball plungers and watch as the balls roll around
the complex snow park. Win the prize that lights up on the 3 dimensional sign in back. A great concept! Check it out on YouTube.
Tags: 3-D foam sculpture, 3D, 3d billboard, 3d displays, 3d retail display, 3d signage, 3d signs, 3dimensional billboard, big 3d, carved foam props, Colorado, colorado props, decorations, Denver, Denver foam sculpture, display, EPS, foam, foam models, foam props Colorado, foam sculptor Colorado, foam sculpture, foam sculpture Colorado, foamcutter, hotwire, large, lifesize, models, party props, POP, props, rental props, retail, scenery, sculpted foam display, theme decor for rental, themed props, theming, tradeshow displays