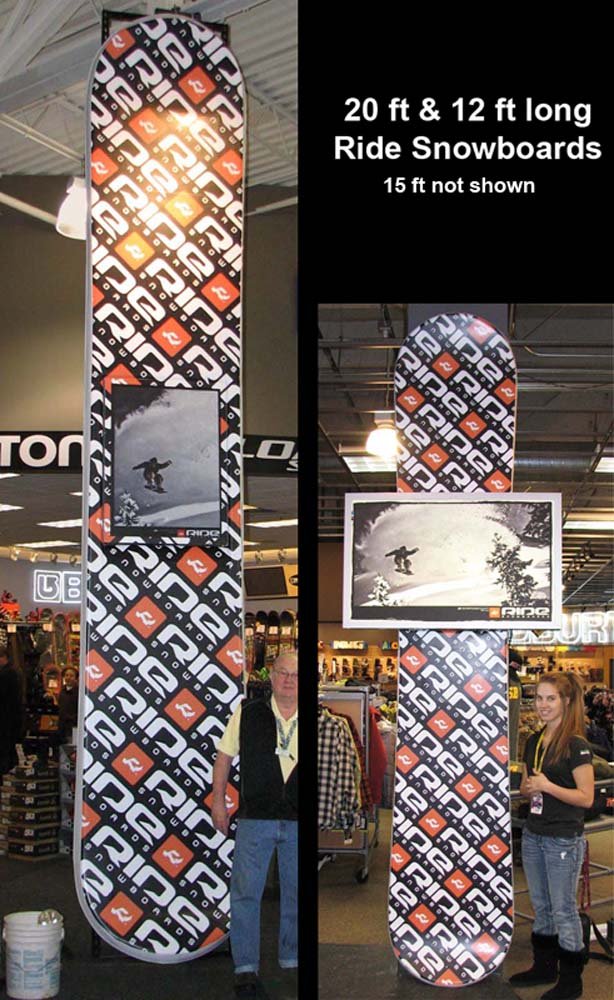 These 3d foam sculptures were made for Vail Resorts and Ride Snowboards.
The retail displays are made of aluminum, steel foam & urethane hardcoat.
The light boxes were fabbed by Brazz Specialties in Colorado.
We made a 20ft, 15ft and a 12ft version. Sign Language in Denver applied the graphics.
Thanks everybody!