Previous Post:
Giant foam sculpted nachos for Carts of Colorado
&nbsp Next Post:
Big foam sculpted 3D t shirt guns for Aircannons Inc. in Colorado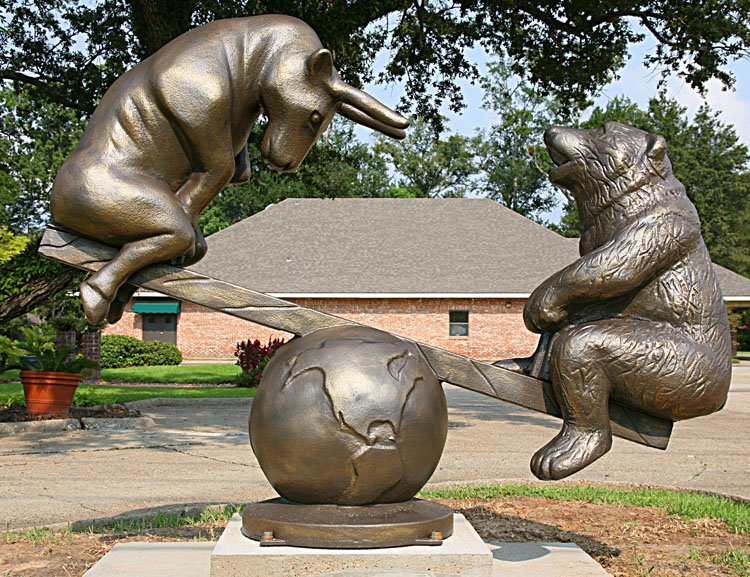 This heavy looking 3 dimensional foam display was created for Hebert Signs in Louisiana.
Eyecandy Sculptures was responsible for sculpting the foam, hard coating w/ polyurethane
and welding the steel subframe. The end client wanted a stock market themed sculpture
custom made from a 6 inch desk paper weight. This collaboration was a success!
A heavy metal look from expanded polystyrene foam!
weight.
Tags: 3 dimensional signs Colorado, 3-D foam sculpture, 3d advertising Colorado, 3d advertising westminister, 3d billboard, 3d displays, 3d retail display, 3d signage, 3d signs, 3dimensional billboard, Arizona, big 3d props, billboard props, Colorado, colorado props, Denver, Denver foam sculpture, foam props Colorado, foam sculptor Colorado, foam sculpture, foam sculpture Colorado, foam sculpture Colorado springs, giant fake foam food, giant foam food display, sculpted foam display, sculpture aurora, theming, trade show displays Big 3 dimensional foam props for Colorado Casino, tradeshow display Colorado